The no. 1 Home Service company in
At Mr. Butler Philippines, your safety is our no. 1 priority!
We'll clean your home, we'll fix what's broken, and we'll take care of the errands for you. We are everyone's personal butler.
We are the #HelpYouCanTrust.
Mr. Butler is all you need for your home and business.

from cleaning your house to fixing your busted pipe, we are just one call away

managing your home made easy with Mr. Butler.
We know your day is full – from work duties, or running your own business, to doing household chores. Here at Mr. Butler Philippines, we connect you with skilled Butlers to do those chores for you, both for your home & business, to taking care of errands. So you'll have more time for yourself and your family and become your best self. 
Our trustworthy and professional Filipino Butlers are vetted thoroughly and are highly experienced in their line of work.
Click on one of the images above to know more about the services that we offer or click the button below for a full list of our services.
work we've done for our clients
"At Alchemist coffee, we do coffee right."

Alchemist coffee grounds and brews their beans right at their shop to give customers the best experience at every visit. Indeed, a masterpiece in a cup.

They also offer a good selection of full meals, sandwiches, and desserts. Paired with great coffee, that makes for an Instagram-worthy moment. 

Mr. Butler completed a Disinfection service and Deep Cleaning service for the shop, which formed part of their preparation for re-opening after the enhanced community quarantine. 

Follow them on IG via @alch3mistph or check out their website www.alchemistcoffeeph.com. Come visit the shop at VTP Building, 90 Aguirre Avenue over at BF Homes Paranaque. 
Studio Lacquer is an upscale Nail Salon located in BF Homes. They provide nail care, waxing, and lash lift services. They also deliver these services at the comfort of your home, which is available to residents of BF Homes and selected Residential Villages in the Alabang Area. Their nail art designs are absolutely stunning, so if you enjoy looking at pretty & artistic nails, place them on speed dial. 

To provide the best experience to their customers, Studio Lacquer sought the help of Mr. Butler to thoroughly cleaned and disinfect the store. We also took care of cleaning all those beautifully upholstered black chairs to give the customers that fresh feeling when they sit on those gorgeous chairs. 

Their shop is located on the 3rd floor of Mega Building, at 90 Aguirre Avenue in BF Homes. Follow them on IG @studiolacquer. 
Mr. Butler serves the awesome residents and business owners of the Metro South: Paranaque, Muntinlupa and Las Pinas areas. So if youre from the area and you need cleaning or handyman needs for your home or business, we are here for you.
what our clients say about our services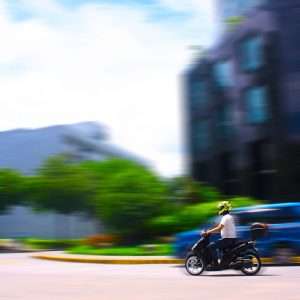 "Thank you Mr. Butler!
I appreciate the service and convenience.
Sir Jonathan (Errand Butler) was patient with my special request and very thorough with the shopping he deserves 10 stars!
Thanks again!"
– Ms. Mariko
Las Pinas, Homeowner
"I hired them and they did a great job fixing my pool tiles and outside cement fixtures/paint and change of lights.
I am so happy with the work and very good service!
Thank you :)"
– Pinky R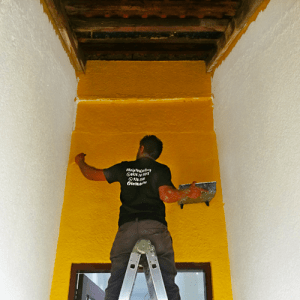 At Mr. Butler, we make sure that our clients are satisfied and we leave them with smiles on their faces. That is also the reason why they keep coming back to us. Click the button below to read more about what our happy customers say about us.