Frequently Asked Questions
general questions:
What is our COVID-19 response to ensure your health and safety?
Now more than ever, Mr. Butler Home Services is actively responding to the service requests of its clients. It's open for business to serve homeowners and assist them in ensuring their comfort, safety and convenience at home. We are closely monitoring this COVID-19 pandemic and we are strictly implementing the guidelines set by the IATF. We are also implementing extra measures to protect you, our service crew and our staff.
Booking a Butler Made Easy
It's now super easy to book us online. To book our services online, click on this link: https://mrbutler.com.ph/booking-page/. Should you prefer to call us, our customer service representatives will be happy to assist you by calling them at 092600000. We are also implementing a new pricing option that will be quicker for you to get the job done and minimize physical visits to your home. For more info, please go to https://mrbutler.com.ph/services/handyman-services/.
Ensuring Safety While Working At Your Home
All our Butlers are instructed to do the following for preventive measures:
Wash hands regularly
Wear facemasks at all time
Wear gloves if necessary
Wear shoe covers/socks
Observe Social Distancing
Clean up after the job is done
Cancel as early as possible if they feel sick
Adhere to all the guidelines and recommendations from the homeowners' association, local and national authorities.
For our cleaning crew who are required to go inside your rooms, they are required to wear PPE suit to ensure your safety during the booking.
What You Can Do To Help Us
We understand that during this time, we are being encouraged to stay at home to prevent the spread of this virus. Consequently, we are placing extra strains to our home's systems such as electrical, plumbing, etc. We are here to assist you with these essential services. We kindly encourage you to book online or via phone call. Please divulge important information to our customer service representatives for example, if there is anyone in your home who is infected by COVID-19 or just recovered so we can do the necessary measures to protect you further and our service crew. Rest assured that this information will be highly confidential and will not be shared with anyone outside your service team.
What areas do you currently service?
Our service areas include Paranaque, Las Pinas, Muntinlupa, Makati, and Taguig areas. We can service areas in northern Metro Manila and the Calabarzon area, however, this may result in a higher transportation fee due to proximity to our main office located in BF Homes Paranaque.
Do you charge a transportation fee?
Yes, this allows us to safely transport our butlers and equipment to your home and back to our main office. Our fees are based on proximity to our main office located in Paranaque. It covers the parking fee, gas expense, and toll fees.
Transportation fees are:
Muntinlupa and Paranaque Php 350.00
Las Pinas City Php 400.00
Makati, Taguig, Pasay, and Manila Php 1,000.00
Dasmarinas, Imus, Bacoor and San Pedro Php 1,200.00
Mandaluyong, Ortigas, and Pasig Php 1,500.00
Laguna and nearby areas Php 1,800.00
Quezon City, Caloocan, and nearby areas Php 2,000.00
The transportation fee is waived for residents of BF Homes Paranaque.
Do I need to pay the full amount prior to the scheduled service date?
To confirm your booking, we only require a 50% downpayment of the total service fee. This helps us to mitigate last-minute cancellation of service requests which impacts our Butler's pay and schedule.
How do I pay for the service I booked?
For your safety and the safety of our staff during this pandemic, we only accept online payments via bank transfer or GCash. If you have a BPI account, we can provide you with our BPI QR code for your convenience.
Are your butlers regularly tested for Covid-19?
Our Butlers are tested for Covid-19 prior to deployment to ensure that you and your family are safe while we are at your home. They will also be wearing PPE gear and shuttled to your home from our office and back to limit their exposure.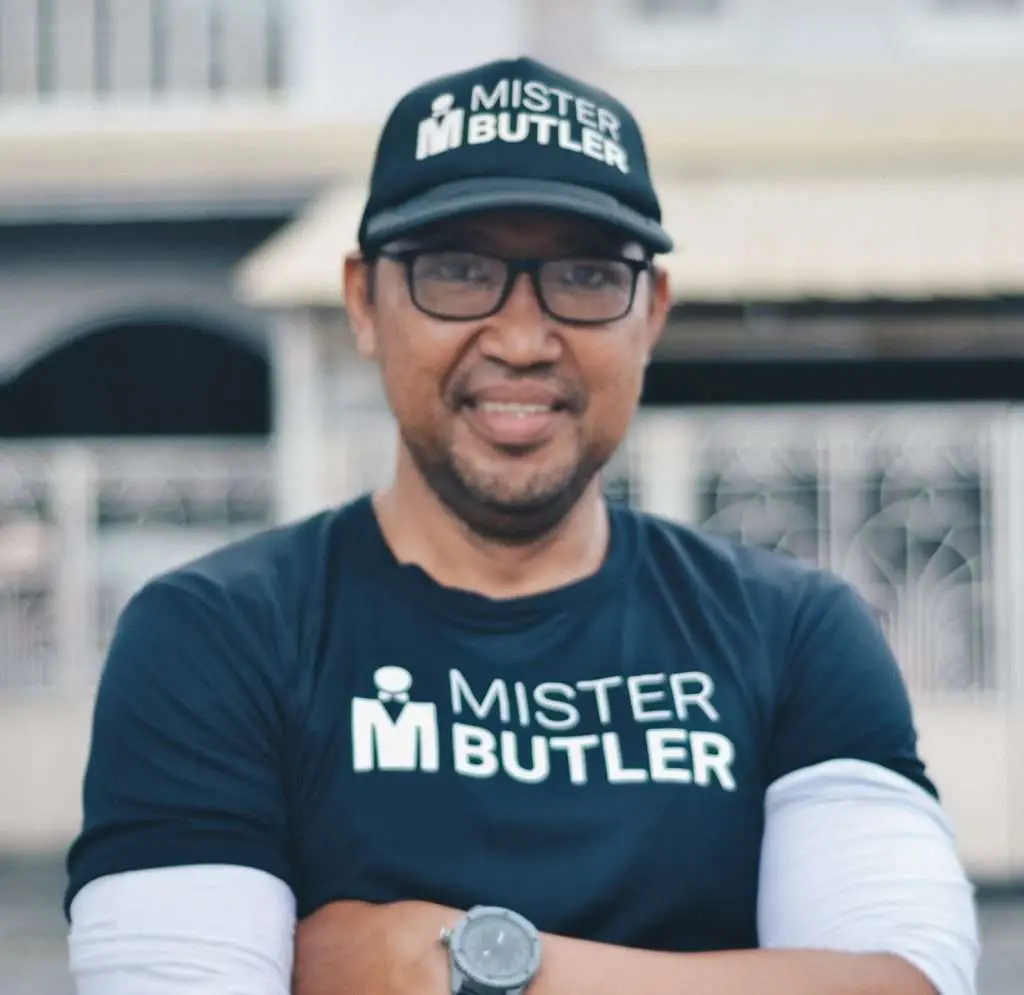 Ready to schedule a service?
Whatever your home project is, we've got the right pricing for you.
Cleaning Services:
How much do you charge per hour?
Our Service fees are based on the scope of work and we don't charge by the hour, so you can be assured that our trustworthy butlers will clean all parts of your house effectively and efficiently. You can visit our service pages to check our Cleaning service fees.
How many butlers will you send over to clean my house?
At a minimum, we will deploy 2 butlers to clean your home. Depending on the size of the residence or condo unit, we will deploy additional butlers to clean the entire space within the scheduled time.
How long will it take you to clean my house?
We recommend starting at 9 am to ensure we are done cleaning your home before 4 pm.
Does your cleaning service include fridge and fan cleaning?
These are offered as add-ons to our Deep Cleaning service. Here are the add-on services we offer:
Cleaning of Refrigerator and organizing contents
One door Php 150.00
Two-door Php 300.00
Three-door Php 450.00
Cleaning of Fan
Stand fan or Desk fan Php 50.00
Ceiling fan Php 100.00
Decluttering, sorting, and organizing contents of a closet or kitchen/pantry cabinet
Php 900.00 for the 1st 2 hours
Php 100.00 for every succeeding hour
Sink de-clogging with steam
Bathroom Php 100.00
Kitchen Php 150.00
Waxing of floor (floor wax not included)
Php 50.00 per 20 sqm of floor area
Are there areas in my home that will not be covered with your Deep Cleaning service?
The attic, basement, and garage areas are not included in the scope of our Deep Cleaning Service. Should you need these areas cleaned, you may add them to your booking request.
How do I add services while your butlers are cleaning my home?
It would be best to have all services required booked prior to our butlers arriving at your home to ensure that clear instructions and expectations are set with the butlers.
Should a need arise for add-on services, please contact us via messenger or via a phone call to ensure that your invoice is updated and service warranty updated.
Handyman Services:
Do you always require an ocular assessment for Handyman services?
Depending on the scope of your service request, we may require an ocular assessment for major handyman installation or repairs. Our expert handyman will assess the work that needs to be completed or inspect the damage. He'll make sure to identify the root cause of the issue and work with our team to get an accurate estimate of the time and materials needed. He'll also present his findings to you and your options after his inspection.
Do you charge a fee for the assessment?
Yes, our assessment fee is based on location which includes gas expense and administration fees. Our assessment fees are:
BF Homes Paranaque Php 300.00
Las Pinas, Muntinlupa, & Sucat Php 350.00
Bicutan, Makati, Taguig, & Cavite Php 450.00
Do you take care of the materials needed for the work?
We can take care of sourcing the materials for you so you don't need to go out and buy them. After the assessment, we will send you an invoice that itemizes the materials required to do the work. You will be only be charged for the materials actually used in the handyman work. You can be assured that you won't be overcharged.