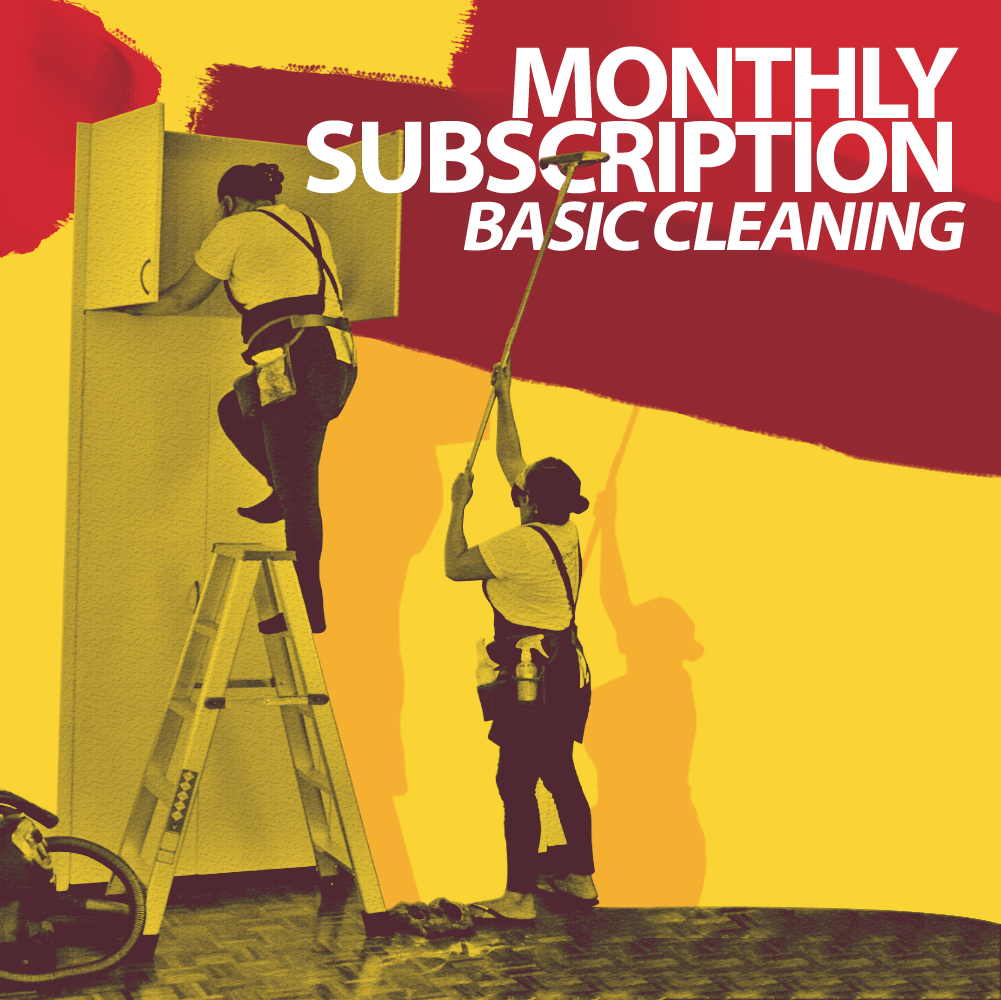 Based on surveys conducted on time spent doing household work, a homeowner spends on average 2-3 hours a day preparing meals for the family, cleaning rooms & common areas, clearing & cleaning the kitchen, and doing laundry.
That's time you can use for activities with your kids, or take up an online course, or squeeze in that daily work-out you've always wanted to try.
Leave the cleaning to us! Our Subscription Cleaning service is available to all customers who have availed of our Deep Cleaning service. This will complement what we started with your home – a home that smells clean and fresh.
Our Subscription Cleaning Service includes:
• Dusting and cleaning of surfaces (all rooms)
• Sweeping and mopping the floor (all rooms)
• Organizing open shelves (all rooms)
• Scrubbing of the sink and disinfecting kitchen countertops
• Washing dishes on the kitchen sink and wiping of kitchen appliances
• Scrubbing the floor of the bathroom & toilet
• Cleaning and wiping of the windows (interior side)
• Changing of bed linens, shower curtains, and curtains
• Clearing of trash and cleaning of trash bins
Subscription Cleaning Service Fees:
Residential Spaces up to 100sqm
2 Sessions – 2x a month                      Php  4,680.00
4 Sessions – 1x a week                         Php  7,800.00
Residential Spaces up to 150sqm
2 Sessions – 2x a month                       Php  6,120.00
4 Sessions – 1x a week                          Php  10,200.00
Residential Spaces up to 200sqm
2 Sessions – 2x a month                       Php  6,120.00
4 Sessions – 1x a week                           Php  10,200.00
Residential Spaces up to 250sqm
2 Sessions – 2x a month                      Php  9,000.00
4 Sessions – 1x a week                          Php 15,000.00