Mainline Power Installation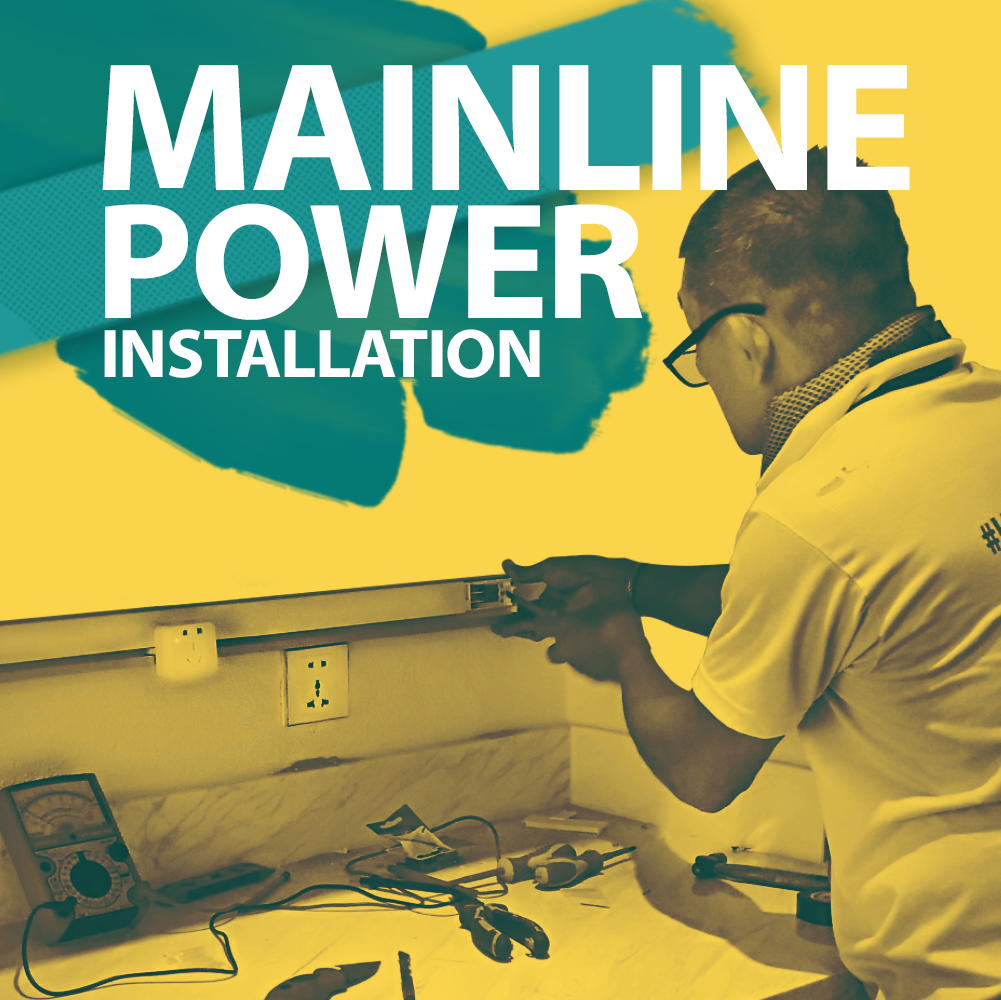 With the advent of technology, the Philippines has earned the top spot as the number 1 social media user in the whole world. Based on a report of online user behavior worldwide by Hootsuite and We Are Social, Filipino users spend an average of 10 hours and 2 minutes a day on the internet on any device.

More gadgets mean more devices to plug.  

One of the founders of Mainline Power Philippines saw this as an opportunity to provide Filipinos an innovative solution to upgrade their power source safely and flexibly. Distributed in the country by NooovleE, Mainline Power is a power track that allows you to add, remove, or reposition power sockets wherever you want and whenever you want. 

How safe is Mainline Power?

– It is made of self-extinguishing material
– It does not catch fire
– It is not a fire hazard

In November 2019, Mr. Butler became an official Mainline Power Dealer and Mainline Power Installation service, second in the southern Metro Manila area. We wanted to provide solutions to Filipino homeowners in building a safe and beautifully organized home for their families. To eliminate the sight of messy and tangled cords, reduce electrical hazards due to overloaded circuits, and decrease the potential of kids (or adults) accidentally tripping over extension cords. Our Mainline Power Installation Service includes sourcing the materials, installation of the power track, and installation of the power sockets. 

"Designed to be a sanctuary in the mess of modern-day electronics."
– https://www.mainlinepower.com/

For more information, you can visit:

Mainline Power www.mainlinepower.com
Mainline Power Philippines www.mainlinepowerph.com

Our Mainline Power Installation service includes free ocular assessment and estimate to residents of Las Pinas, Paranaque, and Muntinlupa Cities.