Mr. Butler Home Services was first established on May 4, 2017, by husband and wife, Aaron and Marie. Interestingly, they are not engineers nor architects but are Certified Public Accountants. Aaron has had long experience with directly managing, developing, and training blue-collar workers for one of the big oil companies in South Sudan. This experience enkindled his passion and mission of professionalizing the blue-collar jobs in the Philippines. The same passion and mission were perfectly matched by Marie's desire to help her fellow struggling mothers, homeowners, and residents in maintaining a well-functioning and comfortable home. It was for this combined purpose that Mr. Butle Home Services was born. Mr. and Mrs. Gallanosa were both awarded the "Entraprofessional Award 2017" by Moores Rowland, Professionals of the Future.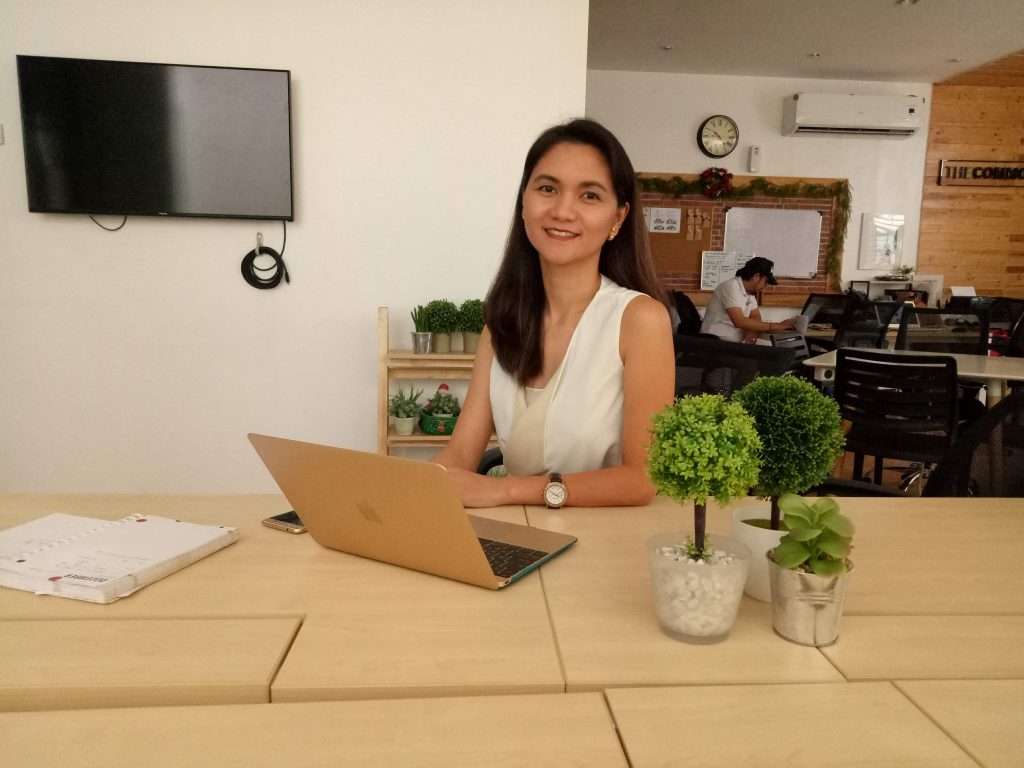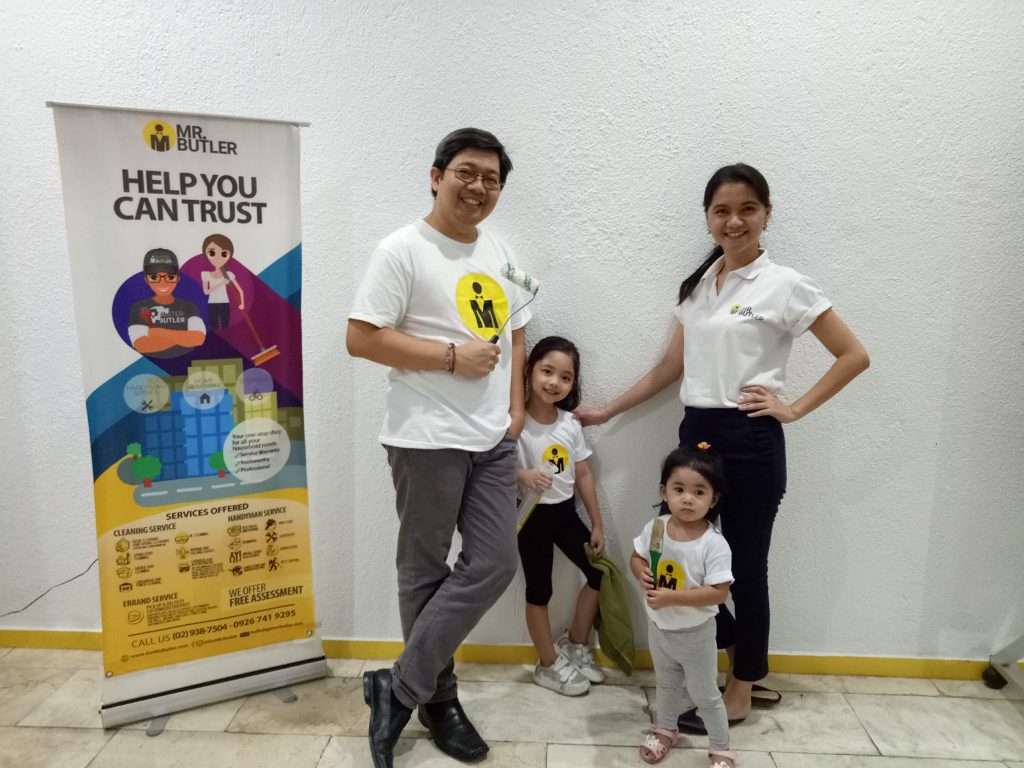 We were inspired by the story of Marie.
Marie is a hardworking mom juggling work and running her household. She is happily married with 2 lovely daughters. Like most Moms, Marie has to go through endless to-do lists from work and home. She enjoys being a mom and serving her family. However, she wishes to spend her free time on her family and on herself rather than on chores, home maintenance, and errands. If only she could have access to reliable and trustworthy help, this wish could have been a reality. Mr. Butler believes that Marie is not alone!
Maintaining your house and household is not easy. At Mr. Butler Philippines, we understand that quite clearly.
As more and more Filipinos become occupied with work and earning a living, finding time to do home maintenance and household chores has become a challenge. The continuous balancing act can often exhaust and deplete your energy and keep you from playing with your kids or from spending time with your family.
Mr. Butler exists to serve you. We provide home maintenance services to busy and hardworking residents such as you so YOU can focus on family moments that matter. Mr. Butler believes everybody deserves more time with family. We'll take care of your home so YOU can take care of your family and yourself.
The Team that Started It All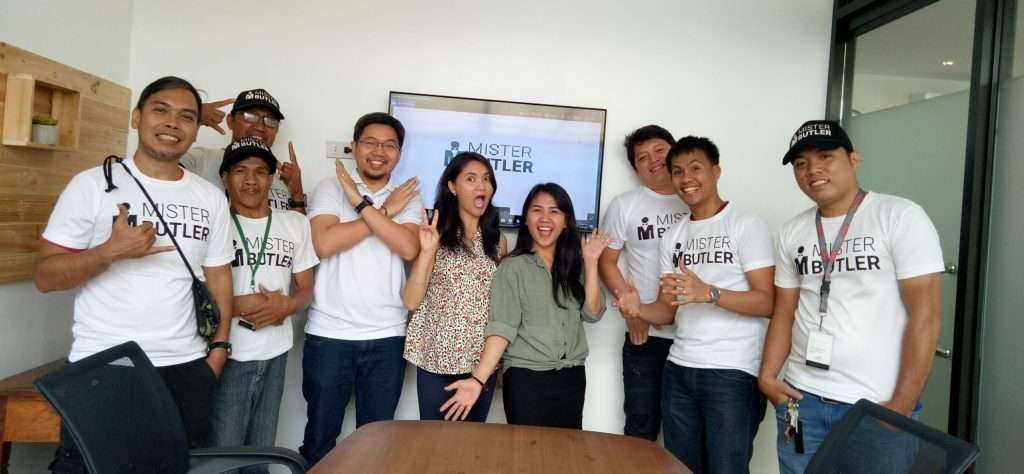 Welcome to the house of Mr. butler!
it takes a village to deliver great service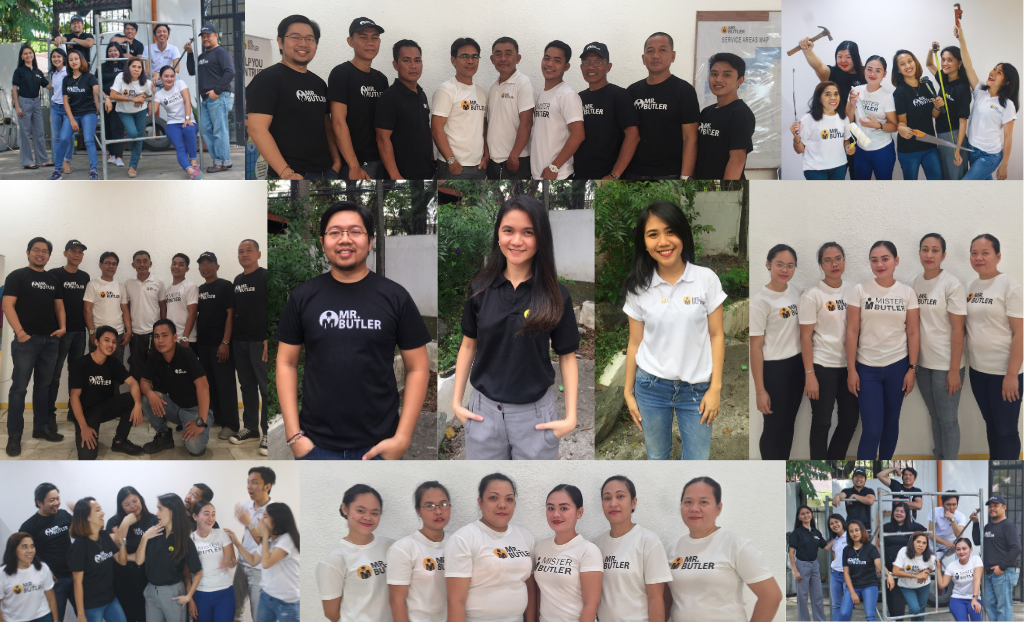 We professionalize blue collar workers
Blue-collar workers typically refer to people doing manual labor such as handymen, helpers, construction workers, technicians, etc. They are commonly referred to as the working class. In our society, even up to this modern time, it is sad to say that many still look down on blue collar jobs and worse, even on the people that do them. 
Regretfully, even our blue-collar workers treat themselves as unworthy of being regarded as professionals. This reflects in how they conduct themselves when performing their work. Common examples are how many of them present themselves; how they dress; how they treat punctuality; how they keep the standards of their work;  and how they keep the cleanliness of their work area.
At Mr. Butler Philippines, we believe blue-collar collar jobs are professions too.  They require specific technical skills and competency. Blue-collar workers are professionals too. It is our mission to professionalize this type of jobs and professionalize our workers. Besides, they are not just workers, they are Butlers.
The following are the professions that we are continuously developing: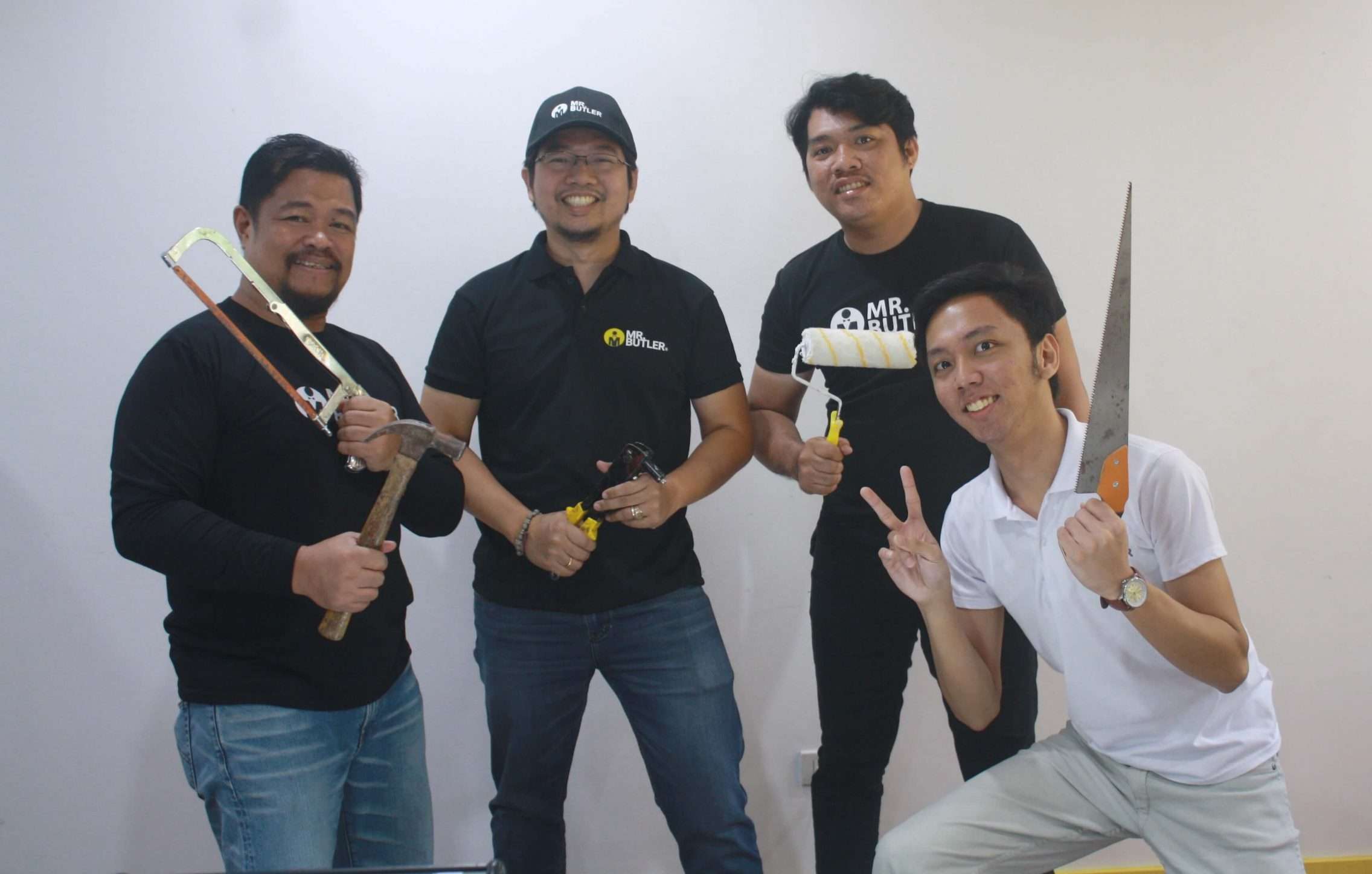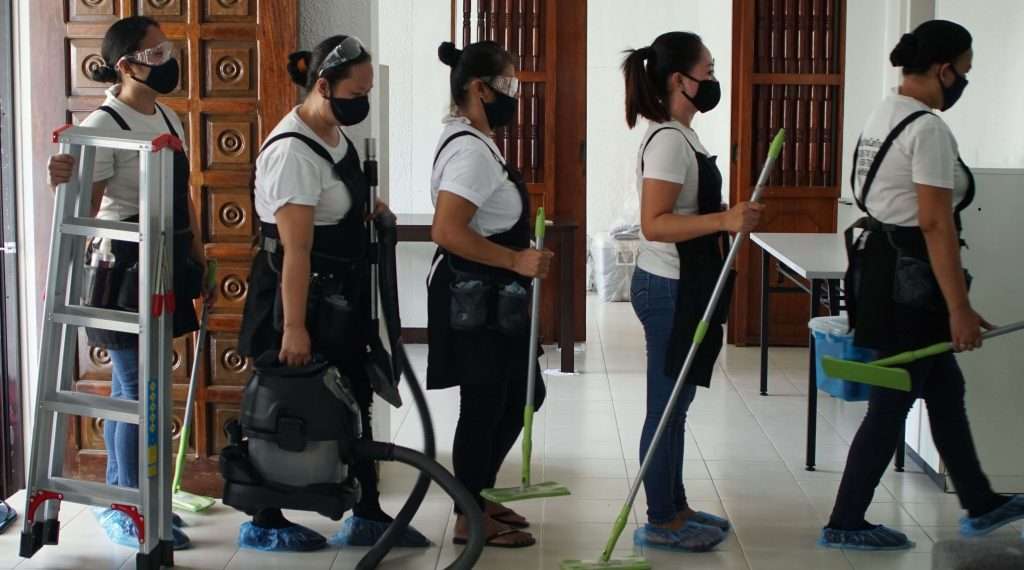 Mr. Butler Philippines is committed to keeping you safe while we deliver you essential services at your home amidst the COVID-19 pandemic. We are carefully monitoring this virus to understand its effects to our clients, butlers, staff and community. To ensure your safety, our butlers and staff, we have developed and implemented a COVID-19 Safety Plan.
Preventive Measures
All our Butlers and staff are instructed to do the following preventive measures:
Wash hands regularly
Wear face masks at all time
Wear gloves if necessary
Wear shoe covers/socks
Observe social distancing
Clean up after the job is done
Cancel any appointment as early as possible if they feel sick
Adhere to all the guidelines and recommendations from the homeowners' association, local and national authorities.
For our cleaning crew who are required to go inside your rooms, they are required to wear PPE suit to ensure safety during the appointment.
What You Can Do To Helps Us
We understand that during this time, we are being encouraged to stay at home to prevent the spread of this virus. Consequently, we are placing extra strains to our home's systems such as electrical, plumbing, etc. We are here to assist you with these essential services. We encourage you to book online or via phone call. Please divulge important information to our customer service representatives if there is anyone in your home who is infected by COVID-19 or who had just recovered so we can do the necessary measures to protect you further and our service crew. Rest assured that this information will be highly confidential and will not be shared with anyone outside your service team.
Empower our clients to take back their freedom from countless chores so they can focus their time and energy on what matters most to them
Instill professionalism in our butlers, working with dignity and passion for what they do.
To be the trusted name in home maintenance services, helping 1M Filipino Homeowners create a happy home for their family by 2030.