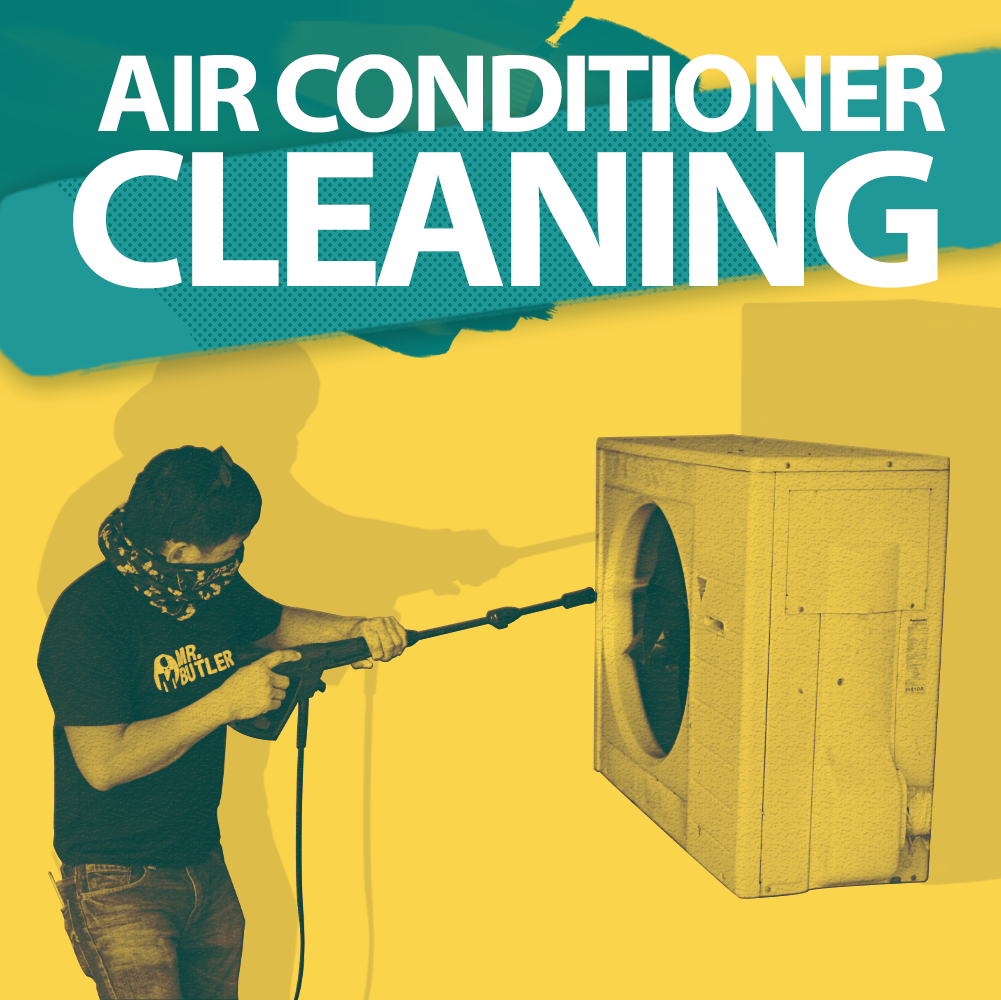 According to Meralco, Air Conditioners can account for 40% to 50% of your total household electricity consumption. A dirty filter restricts airflow, which can result in a dirty evaporator coil and blower fan since air circulates through the filters. If your AC builds up dirt, it will freeze your evaporator coils. Your unit then consumes more power mainly because it's forced to work harder to circulate cold air throughout the room.
A dirty Air Conditioning unit becomes the perfect breeding ground for mold, fungi, bacteria, and germs.
Your AC unit plays a vital role in keeping the air circulating inside your home clean and healthy. Keeping these appliances clean, especially by a professional aircon cleaning service provider, can help cut electricity costs and protect you and your family from these allergens.
With our Aircon cleaning service, we'll deploy 2 butlers equipped with a power washer, high-grade cleaning tools, and aircon bags. It also comes with a service warranty for 2 weeks.
Aircon Cleaning Service Fees: 
Window type
0.75 – 1.5 hp           Php    1,000.00
2.0 hp                     Php 1,500.00
Split type (Wall Mounted)
0.75 – 1.5 hp           Php 1,500.00
2.0 – 2.5 hp            Php 2,000.00
Split type (Floor Mounted)
0.75 – 1.5 hp           Php 1,900.00
2.0 – 2.5 hp            Php 2,500.00
Split type (Ceiling Mounted)
0.75 – 1.5 hp           Php 2,300.00
2.0 – 2.5 hp            Php 2,800.00
Add Ons – Aircon Services
Freon/Refrigerant Charging
Window Type (includes valve procedure)           Php 4,200.00
Split Type (wall/ceiling/floor mounted)           Php 4,200.00