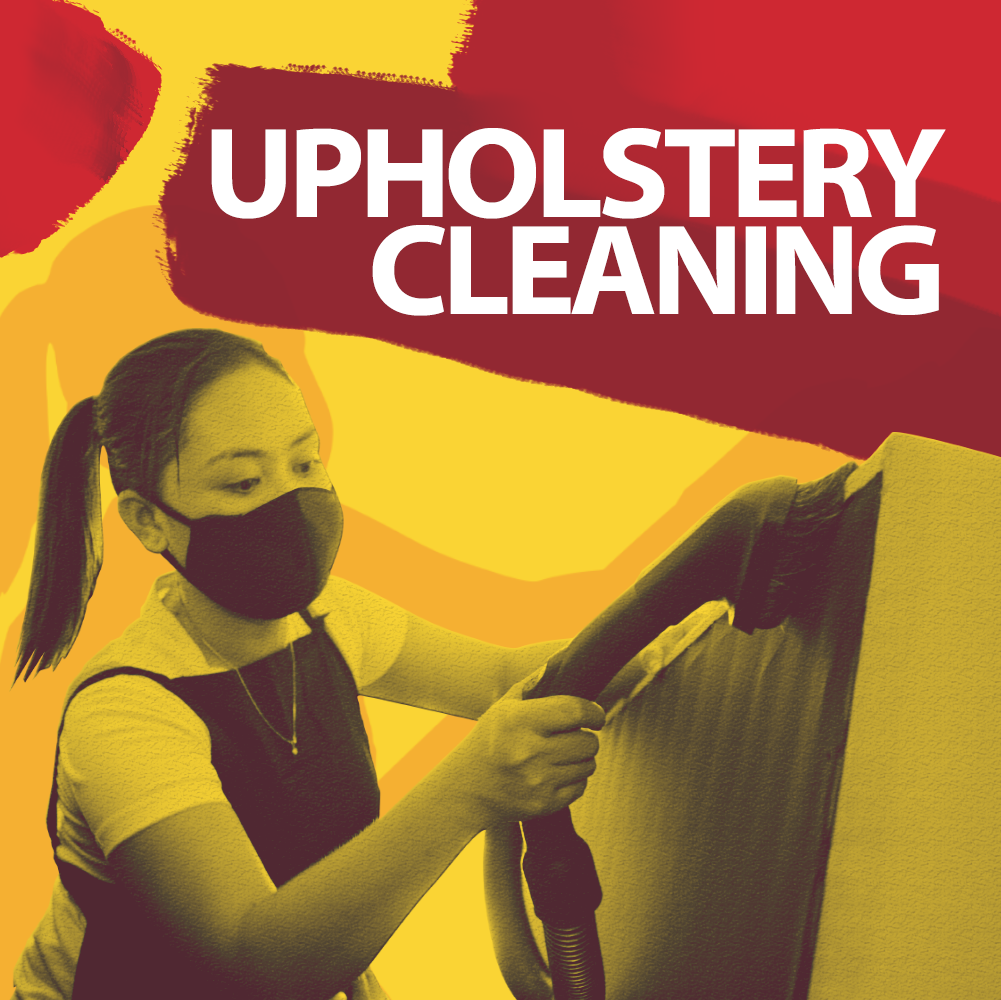 Maintaining a healthy home means removing all dirt, bacteria, or dust mites that may be hiding in your furniture (or carpet) causing allergies or respiratory illnesses for you and your family.
Regular Upholstery cleaning will improve health & air quality, prolong the life & improve the look of your upholstered furniture, and remove unpleasant odors from your furniture.
Our Upholstery cleaning service includes vacuuming and steaming of upholstered furniture using top-of-the-line equipment.
Service Fees:
Upholstered Furniture
3 Seater Couch/Sofa Php 750.00
4 Seater Couch/Sofa Php 1,000.00
6 Seater L-shaped Sofa Php 1,500.00
Armchair (per piece) Php 250.00
Dining Chair (per piece) Php 150.00
Bed Headboard Php 500.00 – 1,000.00
Add-Ons:
– Shampooing per Couch/Sofa Php 500.00
– Shampooing per chair Php 250.00
Upholstered Baby Furniture
Playpen Php 500.00
Stroller Php 650.00
Crib (28"x 52") Php 600.00
Crib (40"x 60") Php 800.00
Car seat Php 750.00
Mattresses:
Twin size (39×80) Php 1,000.00
Double/Queen size (60×80) Php 1,600.00
King size (72×84) Php 1,900.00
Add-Ons:
– Shampooing per Mattress Php 500.00
Carpet Cleaning Service
Our Carpet Cleaning Service includes vacuuming & steaming to clean & disinfect and shampooing to remove carpet stains.
Thin Nylon/Polyester Carpet with minor stains Php 150.00 per sqm
Plush/Thick Polyester/Wool/Velvet Carpet Php 250.00 per sqm
Carpets with deep-seated stains* Php 250.00 per sqm
* Will require pull-out to be cleaned at the main office, may require 2-4 cycles of washing & drying