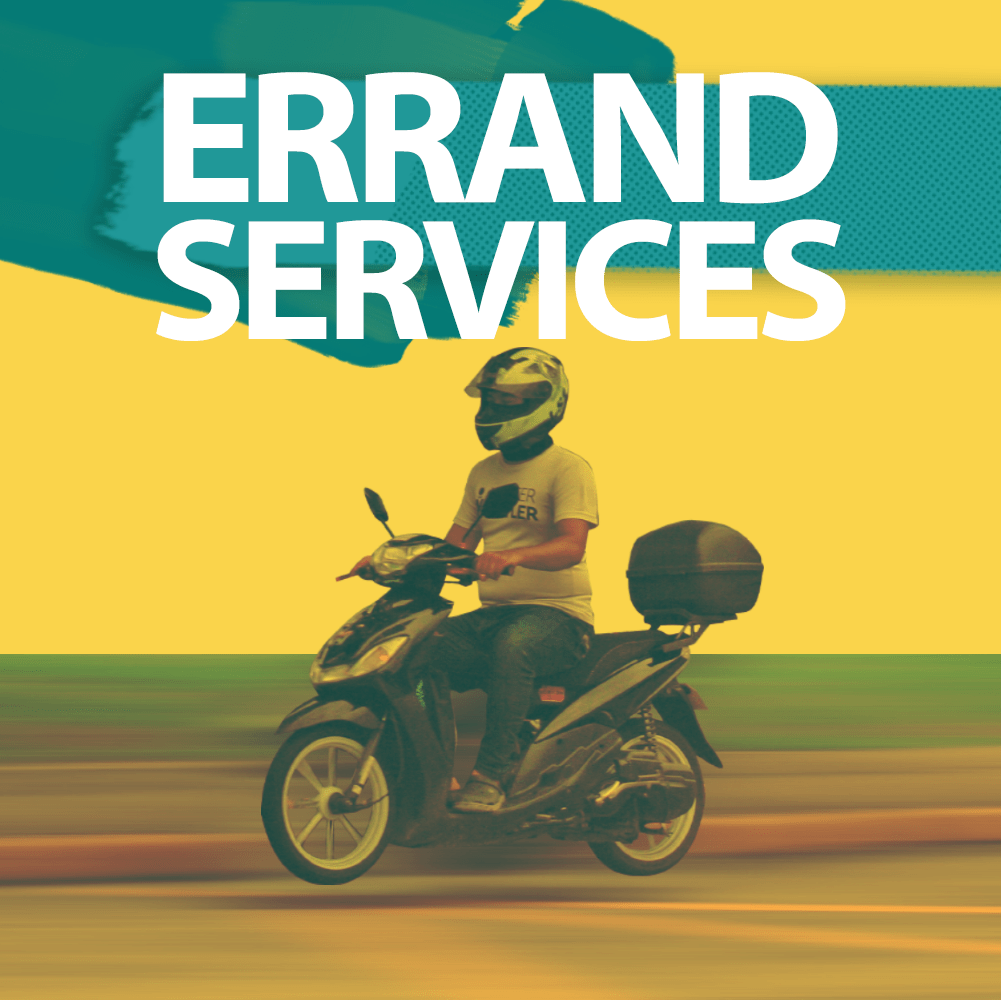 Got a long list of to-dos on one hand and cleaning tools on the other? Do you sometimes feel like you need more than 24 hours to do all the things you need to for home and at work?
Save valuable time and hire Mr. Butler's errand service so you can be in two places at once! You don't have to sit thru 2-hour traffic just to buy items from the mall. You'll get twice as much done and focus on tasks that bring you the most joy. 
With Mr. Butler's Errand Service, we charge per errand so you can be assured that our trustworthy butler will complete the task efficiently. The original receipt will be handed to you once the errand is completed. 
Our Errand Service includes:
• Pick up and/or deliver documents 
• Purchase supplies 
• Bank Errands
• Pay bills
Our Service Fee is Php 100 per errand plus:
+ Php 20 per km if the total weight of items is less than 5kg (Runner to use motorbike)
+ Php 50 per km if the total weight of items is more than 5kg (Runner to use service van)
+ Php 50 per 30 minutes if it involves waiting in line
Our Errand service can accommodate errands for your home or for your business. 
Disclaimer:
Mr. Butler may require a deposit to cover the costs of the errand request. Please note that unexpected heavy traffic or unanticipated long queues may result in longer fulfillment time. The service fee does not include parking or toll fees.